DogWatch of Southern Kentucky
It's all about your dog!
We have been a DogWatch dealer since March of 2000. We proudly service 44 counties in Southern Kentucky and 12 counties in Northern Tennessee. We'll travel to any part of those counties to help you contain your dogs safely on your property, no matter how far or remote it may be.
After having lived all over the world during my 14 year Air Force career, we decided to settle down in Glasgow. We've lived in the same house since 1998, and we really couldn't imagine living anywhere else.
Our family consists of Wayde, Iris, and Carrie. We love spending time with our three dogs, Thug Rose, our year old Belgian Malinois, Delilah, our 8 year old Giant Schnauzer, and Lucky, our 19 year old Jack Russell Mix.
Our DogWatch team consists of only our family, and we'll always be the only ones who'll show up to either install or repair your fence, should you ever need it. We trust your complete satisfaction to no one but ourselves.
We've always loved dogs and have all grown up with them in our lives. We decided to make working with animals our business, because there's nothing sweeter than installing fences for people who truly care about their best friend's safety. We chose DogWatch because DogWatch has a superior product, with the FM Safelink design, 2 year battery life vs. the 3 to 4 month battery life of the competitors, and all of the equipment being very user friendly.
We hope to one day have the opportunity to help keep your pet safe and secure in a DogWatch Hidden Fence.
Service Area
We provide services to customers throughout 44 counties in Southern Kentucky and 12 counties in Northern Tennessee, including but not limited to the towns and cities below.
Kentucky:
Bowling Green, Hopkinsville, Elizabethtown, Paducah, Radcliff, Madisonville, Murray, Glasgow, Somerset, Mayfield, Campbellsville, Franklin, London, Corbin, Russellville, Leitchfield, Princeton, Monticello, Central City, Hazard, and Columbia, including their surrounding areas.
Tennessee:
Cookeville, Crossville, Fairfield Glade, Oneida, Livingston, Carthage, Jamestown, Celian, Erin, Tennessee Ridge, Dover, Huntsville, Gordonsville, Gainesboro, Wartburg, and Byrdstown, Tennessee including their surrounding areas.
Get a Free Same-Day Estimate!
Either call or text us with your address and where on your property you'd like your fence installed. We'll help assess your needs and customize a solution that suits both you and your pet. We'll make sure to have your written estimate back to you in the same day.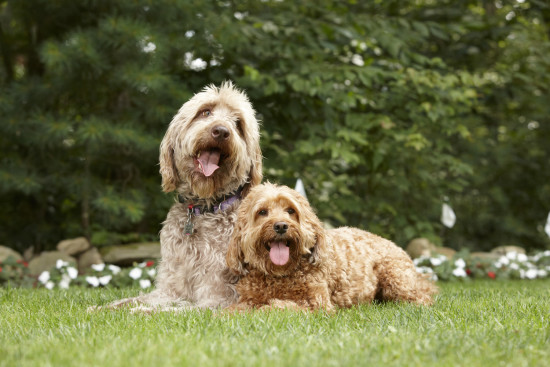 Why Choose DogWatch of Southern Kentucky?
1. Our number one concern is the safety and well-being of your pet. We provide the support you need to ensure successful training and happy containment.
2. We provide a proven PetFriendly™ training program. We train your dog (or cat) to recognize the boundary flags and the audible warning signal (or vibration) before introducing the correction.
3. We are experienced professionals committed to providing excellent customer service and support. We strive to service every customer promptly and courteously.
We want to hear about your experience! Write us a review on Google+
Simply the best. No getting around it.™
Another reason to choose DogWatch of Southern Kentucky is that we are an authorized DogWatch dealership. The DogWatch Hidden Fence is the most technologically advanced and the easiest to use, and it is backed up by a no-hassle Lifetime Warranty from a company with more than 25 years of keeping pets happy and safe.

What makes us Simply The Best?
---
Customer Testimonial
The results have been phenomenal with our three labs. They have learned the boundaries and they do not cross them. The peace of mind and the reduction of stress - on both humans and dogs - has made all the difference in the world.
John N.